Why would someone take that extra step from being a fan of a band to actually performing the songs created by their idols for equally-ardent fans of the music?

That's behind this series of Q&As with Faithfully Live, where we bring you insight from the guys in the band who rock the classics on stage for you.

We're kicking off the series with the ever-entertaining Jeff Salado. The Faithfully Live frontman and founder of the band, who is single, loves talking Journey (of course), cars (from Turbo International Buick Grand Nationals, Muscle cars, to fuel-efficient Geo Metros), boxing, history, science, and classic TV. And, by the way, he does a mean, dead-on impression of Elvis (and a thousand other voices)...
-- Panda (Pam Spaulding), Digital Media Producer
---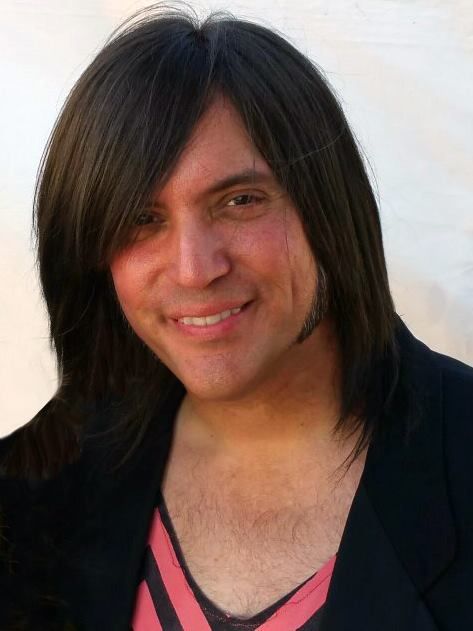 Jeff Salado, lead singer,
Faithfully Live.
Q: What was the first Journey album you bought and played to death -- and do you have a favorite for you as a vocalist? It's kind of hard to pick...
Jeff:
I'd probably have to say
Captured
Live (1981). It made a big impression on me. Loved the renditions of Dixie Highway and most of the songs had so much energy it was explosive.
You know, it's a tough question though, because I like Wheel in the Sky particularly, and Anyway You Want It from earlier albums (Infinity, 1978 and Departure, 1980), but those are singles...Escape had more songs that moved me...it had tons of songs that were fresh tunes in my mind -- Mother Father, Still They Ride, Don't Stop Believin', Stone In Love. I'm torn...
Q: The centerpiece of JR's tribute revolves around the Steve Perry era of the band (1978-1996), and your ability to be true to the tone, range and delivery of those memorable vocals. How does his body of work influence you -- and are there other artists that inform your performances with JR?
Jeff:
There are a couple of singers that Perry was feeding off of, major influences he
had inspiration
from -- Sam Cooke as well as Jackie Wilson and Marvin Gaye. In my case, Sam Cooke also, but I'm influenced by Elvis Presley, The Beatles, the Bee Gees, Geoff Tate of Queensrÿche, and the Beach Boys.
When you're trying to emulate a specific performer, singer, artist you try to do all of their little nuances and their quirks, the way they pronounce words and their intonations. You try to do all that is embodied in the same "character," that person in your performance. And merely having the tone or just singing the note doesn't do it. There are a lot more key features to achieving that true sound and spirit of Perry.
You know, a Corvette has four wheels and two doors...but so does a Pinto, four wheels and two doors. But it doesn't make it the same car, you have to embody the whole thing -- the styling, the shape, the feel, the handling -- all of it -- to make it the whole Corvette.
Q: Do you listen to and reproduce the articulated words, breathing, intonation and then have someone validate it's ok or do you just "know" when you've nailed it
?
Jeff:
There are some spots in some of the songs that Perry does and some of the things he would do vocally that I would sing, and I'm like "
hmmmm, what is he doing there
?" and have think about it and have to replay it 50 times sometimes. And I will test it myself; I'll be driving in my car and turn off my radio or stereo and do it over and over until I would get it.
And sometimes I frustrate myself and I'm like "
dang it, that's not it, that's not it
" and so I will just keep listening to it. And then sometimes I will get fed up and move on to the next song. Then I will go back to the song that made me think about what Perry was doing and perfect it -- until I'm happy with the results -- and go on to the next song.
[Jeff sings part of "Don't Stop Believin'" - '
Don't stop believing, holdawn ah woo woh ahh ahh ah woo won.
'" (clip from
Journey
vid of this)]
It's just taking the time to get it right, I don't like to settle on "that's good enough." A lot of bands just settle. They do the signature stuff and they leave all the other details out of it because it's just too much work. They aren't getting paid any extra for doing it any better, they are just singing the songs; I don't like that, I have to have it right.
[Jeff sings from Any Way You Want It -- "
She said oh-ooh-oh-ooh-oh-ooh-woo oh woo oh ooh
" (
Journey
vid clip) -- to illustrate Perry's judicious use of
melisma
, or stretching a syllable over a run of notes, notably heard in R&B and blues]
It seems none of the tribute bands are paying close attention to those cool details; people just love it when I do it because of the intensity Perry brought to the song with his choices.
[Jeff sings the tail end of Stay Awhile, where SP gloriously stretches out the last "
Stay
" into 10 notes (
Journey
vid clip, 2 min, 20 sec in)]
Perry is also a master at note choices in a song performing live. He changes delivery, he would change things a bit in the melody to vary the feel. Also, when you're singing on the fly you feel you can't hit a note sometimes and you choose a different route, you choose something, a harmony note that is do-able -- still in the same key and melody -- so it doesn't foul up if you can't hit the key note.
Q: When you all decide to rehearse, do you decide together which version to do (live/studio) or do you pick? Obviously the instrumentals are somewhat different between live and studio (Wheel, for instance)
.
Jeff:
All the songs we do, 99% we do a certain way I'd like them done before we rehearse. For instance, for Wheel in the Sky we do that whole rocking mid-section and the outro they way they do on Live in Houston, as opposed to the studio version that is weak and slower-paced.
I think Journey's live shows were more impressive, much better than the studio cuts. Only a handful of the songs that we actually cover are based on the studio versions -- Faithfully and Separate Ways are two. But other songs, like Lights, Too Late, Anyway You Want It, Don't Stop Believing -- those really sound better in live format. [Example: the 2005 DVD release, Live in Houston, from '81]
And the thing is, if you ever look at many bands play their music live, as opposed to Journey's live performances from that time, what you get out of it is that Journey did a far better job -- they were amazing live. You could hear a band like Def Leppard -- those are studio bands,they just can't recreate that sound live.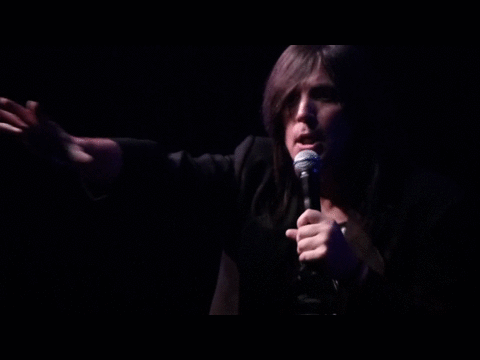 Q: Are there deep cuts -- lesser-known songs -- in the Journey catalog that you'd like to take on for the hardcore fans that long to hear them live
?
Jeff:
The trouble with doing that sort of stuff is that some kinds of fans will appreciate it, some won't -- they are there to hear the dirty dozen. Not that I wouldn't want to do the deep cuts, I'd like to do what some of the other tribute bands aren't doing. You know the song Dixie Highway [live version on
Captured
, 1981]? That one is a cool tune; I want to do it from the beginning to the end. [
Update
: And they did; Dixie Highway debuted at the
San Bernardino County Fair
on May 30, 2015.]
Q: Yes, Dixie Highway has that sexy blues break in the bridge. Really cool song live.
Jeff:
Yeah, that part in the middle...
[Sings "
Baby, oh, girl, you drive me crazy. Baby, oh, girl, you drive me crazy, baby
." (
Journey
vid clip, 3 min, 28 sec in)]
Q: Are you contracted to do a certain number of the dirty dozen and then can throw in a couple of ones you like?
Jeff:
No, we're not contracted to do that. We have a pretty standard set of songs that we use for Black Oak Casino, for example -- that's two 50-minute sets (without repeats), and our next gig after that is a 90-minute set, so I have a list of different 90-minute format setlists for that, we pick one and go from there. It's kind of a feel-y thing to see what works and what doesn't work with audiences.
Q: "When You're Alone (It Ain't Easy)"
(Evolution, 1980;
JR vid clip:
) made it into one of your sets, it seemed that the crowd reacted well to that one.
Jeff:
Yes. But City of the Angels (also Evolution) didn't, and neither did When You Love A Woman (Trial By Fire,1996). And Still They Ride (Escape, 1981) -- I love the song -- it only did so-so with the audiences.
Q: Maybe dance-ability makes a difference for live performance. "Easy" has a groove.
Jeff:
Yes, depending on the gig. We have people asking all the time to do different songs. From the very beginning of this band I've wanted to do a bunch of different songs from the Journey catalog.
Q: Lovin' You Is Easy (also from Evolution) has a up-tempo groove and you recently added it to the setlist with great success
.
As much as I love Sweet and Simple and Daydream from Evolution, they would die on the vine live.
Jeff:
Agreed. There are just certain songs that are not friendly like that [in concert these days], the crickets start going. And that happened to Journey -- recently -- at the Palo Alto show that I went to. They did a couple of new songs and they just died, no one reacted to them, they sat down, there was no clapping, a sort of silence came over the crowd. [The songs were from Eclipse (2011) - "Ritual" and "She's a Mystery"]
Q: What jazzes you most about performing the music you love in front of fans?
Jeff:
The fans mainly -- I love to see how the people react and get pure joy out of us performing the music the way it should be played the note-for-note renditions of the classic songs that Journey made great.
If it weren't for the fans' love and appreciating what were doing it would be just a grind type environment. But I love this job. :)
Q: What would you want to do if you had the chance to meet with and speak to "The Voice" himself?
Jeff:
I'd ask him what current projects is he working on. I'd love to have the chance to do some projects with him.
(originally published 8/21/2014, updated 11/6/2018)